No One Does Wine Better!
The Wine Cellar and Lounge at The Grand Resort offers our guests a beautiful and relaxed atmosphere with its gorgeous view of the Roman Bath. Choose from more than 700 varieties of the best wines from all over the world. Our On-Tap System has 24 varieties of wine available by the glass for your enjoyment in 1-oz, 3-oz, or 6-oz pours. Plus we have thousands of chilled bottles available for purchase by the bottle or case. During the warmer months enjoy your wine and menu selections on our new outdoor patio.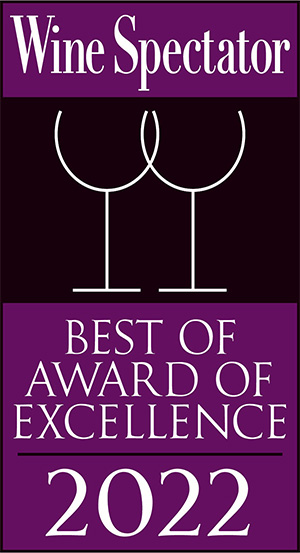 Wine Spectator: Best of Award of Excellence 2022
The Grand Resort is proud to announce that our Wine List has won the prestigious Best of Award of Excellence from Wine Spectator magazine, the leading voice in the American wine press.
The Award recognizes the excellent breadth and depth of our selections and our deep commitment to wine, making us a destination for serious wine lovers!
Wine at Avalon at Squaw Creek
The Wine Room at Squaw Creek
The Wine Room at Avalon at Squaw Creek is available for private dinners and meetings, comfortably seating up to 12. Dine while surrounded by more than 150 of our finest wine selections.
Wine at Avalon at Buhl Park
Dining News & Upcoming Events