The Grand Resort's Med Spa
With Lutronic Genius TotalSkin Solution, we use a combination of radiofrequency microneedling and laser resurfacing as the complete solution for healthy, glowing skin.
TotalSkin Solution corrects signs of aging by boosting collagen production all while tightening and smoothing the skin. Utilizing radiofrequency and laser energy, TotalSkin Solution delivers a precise amount of energy throughout the skin. The energy heats the skin, resulting in long-term remodeling and rejuvenation. By treating all layers of the skin in one treatment, the synergistic effect is addressing all the signs of aging that naturally occur.
We use the Lutronic Genius which delivers thermal energy deep into the tissue for long-term skin remodeling and the Lutronic UItra which rejuvenates the upper layers of the skin.
Used together, they provide a unique antiaging solution for immediate, long-term results. TotalSkin Solution will address signs of aging skin including age spots, wrinkles, crepiness and laxity. Your skin can be tightened and smoothed within 2-3 sessions. During your sessions you may feel some heat and pressure, but we make the experience as comfortable for you as possible.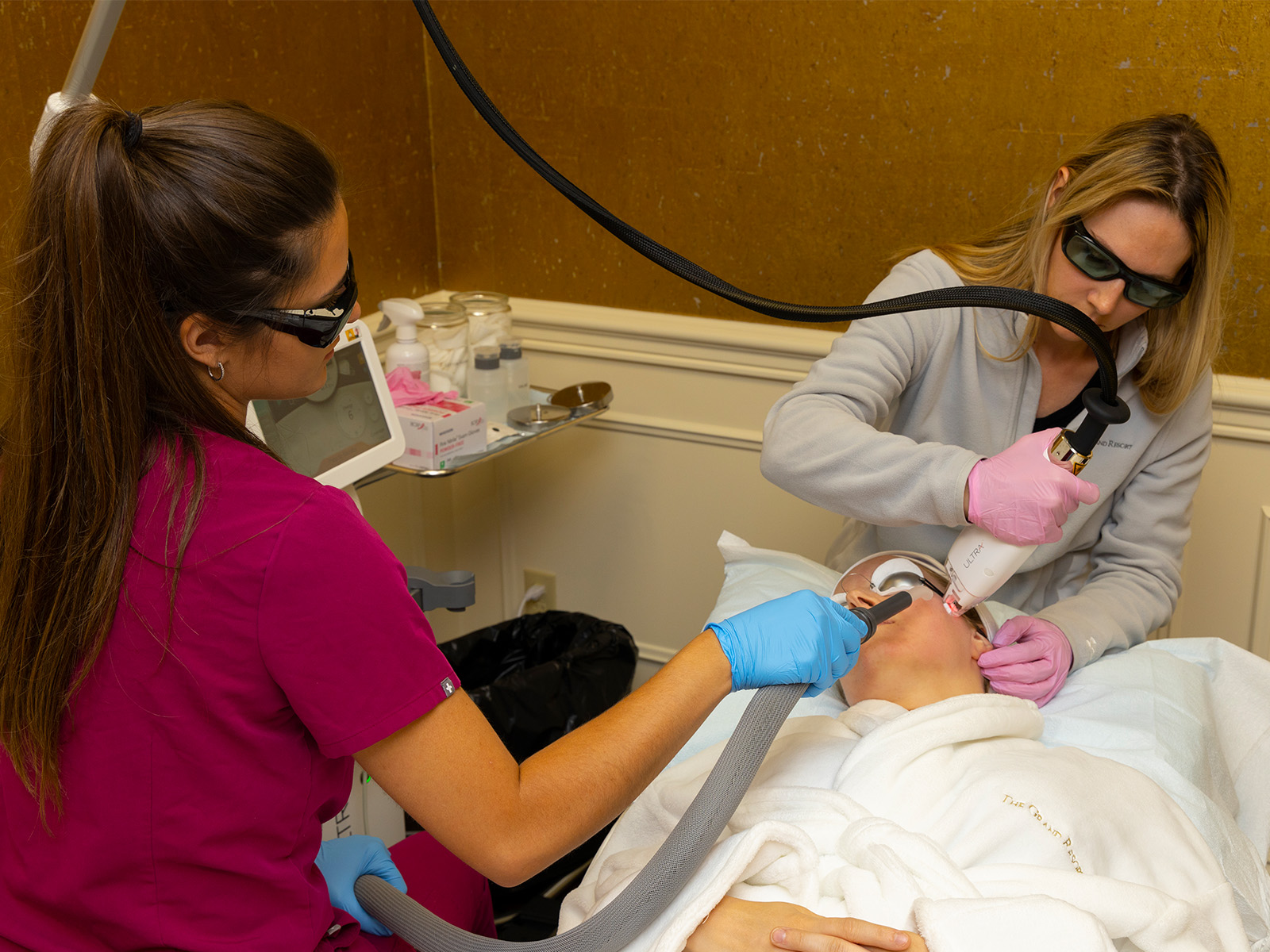 Request Your Appointment Today
We look forward to being your partner in looking and feeling your absolute best! To schedule a consultation or treatment, please fill out this form and one of our patient coordinators will reach out to you.
The Grand Resort's Med Spa
One American Way, Warren, OH 44484
(330) 609-8814